Being in the United Kingdom has definitely put my taste buds to the test. In America, especially coming from a Black family, I'm so accustomed to eating foods with a lot of fried, greasy and spicy elements. Since I've been here, I've literally been pulling a Beyonce
and carrying hot sauce in my bag (swag). Everything I eat here just lacks that umph that I usually get in the States so I have to carry some type of flavouring with me wherever I go. There are so many dishes I've tried while here that I wouldn't give the time of day to if the opportunity presented itself to me in the States. I'm a rather picky eater, so stepping out of my comfort zone when it came to food was something new for me to experience. For this specific blog, I'll be focusing on FISH AND CHIPS.
---
A Brief History of Fish and Chips
When I came to the United Kingdom, everyone told me that I had to try the standard dish: fish and chips. Fish and chips is also referred to as fish supper and is the most common takeout food. I'd heard about it from British movies, but I had never truly given it much thought. I finally tried it at Eat Central, which is sort of like our cafeteria here at the University of Sussex. Fish and chips have been around a long time. I conducted some research and found that as early as 1863, a businessman named John Lees, was selling fish and chips out of a wooden hut at Mossley Market in Lancashire. Some believe the first shop was opened by a Jewish immigrant, Joseph Malin, within the sound of Bow Bells in East London around 1860.
---
The Wellington…Where's The Beef?
Prior to going to see The Lion King, we went to this place called The Wellington next to the Lyceum Theatre. What captivated me about this place was that it said it had the best fish and chips in all of London. If I was going to experience fish and chips for the first time, I want it to be the best damn fish and chips I'll ever experience. Plus, it was only twelve pounds. Sounded good to me. In addition to this fish and chips dinner, I had this drink called Ginger Beer. It was non-alcoholic and I didn't want to be tipsy before going to see I show I've nearly paid $60 for. It is now my new favourite carbonated drink. It's like ginger-ale, but with this crisp apple taste and a hint of citrusy goodness.
When I first tried the fish supper, I absolutely loved it. It was even better once I took some lemons and squirted raw lemon juice to give it that extra zing. The fries were so clean-cut and crisp. The four major C's you need when eating fries anywhere.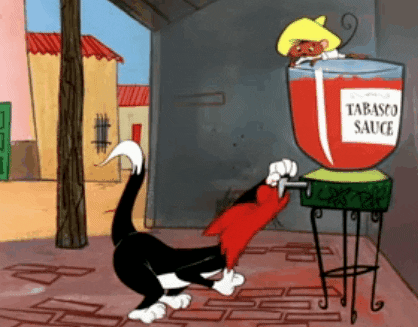 Fish and chips – especially the chips – from what I've heard, are very bland. I go to school in Atlanta, Georgia, which is in the South. In the South, I'm used to everything being seasoned with sweet chili, cayenne,  pepper and a bottle of hot sauce to seal the deal. Because they're very cautious about their health here in England, the chips are always unsalted and the vendors allow you to add as much salt as you'd like on your own. Even though a lot of you are thinking that I'm super late in the game for trying this four months into my study abroad experience, I am very glad that I've tried it as part of the authentic English experience.  Let me explain why. I don't mean to be defiant, but when people pressure me to do something and tell me that something is an absolute must, I refuse to do it. This applies to nearly every aspect in my life besides academics. I want to do things on my own time, not when everyone else wants me to.
---
DIY
It only takes about ten to thirty minutes to prepare a dish of fish and chips, if it's not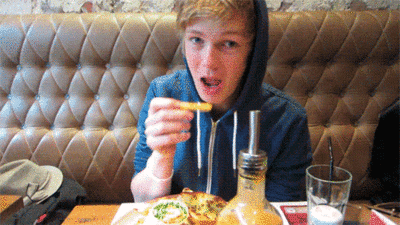 already on standby for the next customer who comes along. The fish used is typically cod or haddock and the chips are made from large floury potatoes. Did you know that chips in
England are actually what we, Americans, know as French fries? The only true difference is that chips are a bit thicker than fries, almost like potato wedges. If that didn't mess with your head enough, crisps are what they call chips (i.e. Doritos, Lays, etc.). Trippy, right?
Below, I've provided a short recipe for fish and chips if you ever want to try it at home!
Fish:
Season the fish and dust it lightly with flour in order for the batter (made of flour, salt, beer and lager) to stick.
Set the fryer to 350 degrees Fahrenheit.
Carefully place the fish in the fryer for about 8-10 minutes until it becomes this golden color with a crispy texture.
Chips:
Peel the potatoes and carefully cut into thick wedges
Wash well with cold water and pat down dry with a clean hand towel
Put into fryer for 8-10 minutes until they are softened, but still pale.
Once finished making the fish, throw the chips back into the fryer for 2-3 minutes until they are a golden color with a crispy texture.
Enjoy and serve with tomato ketchup and/or mushy peas.
---
XOXO 
Travelista Diaries